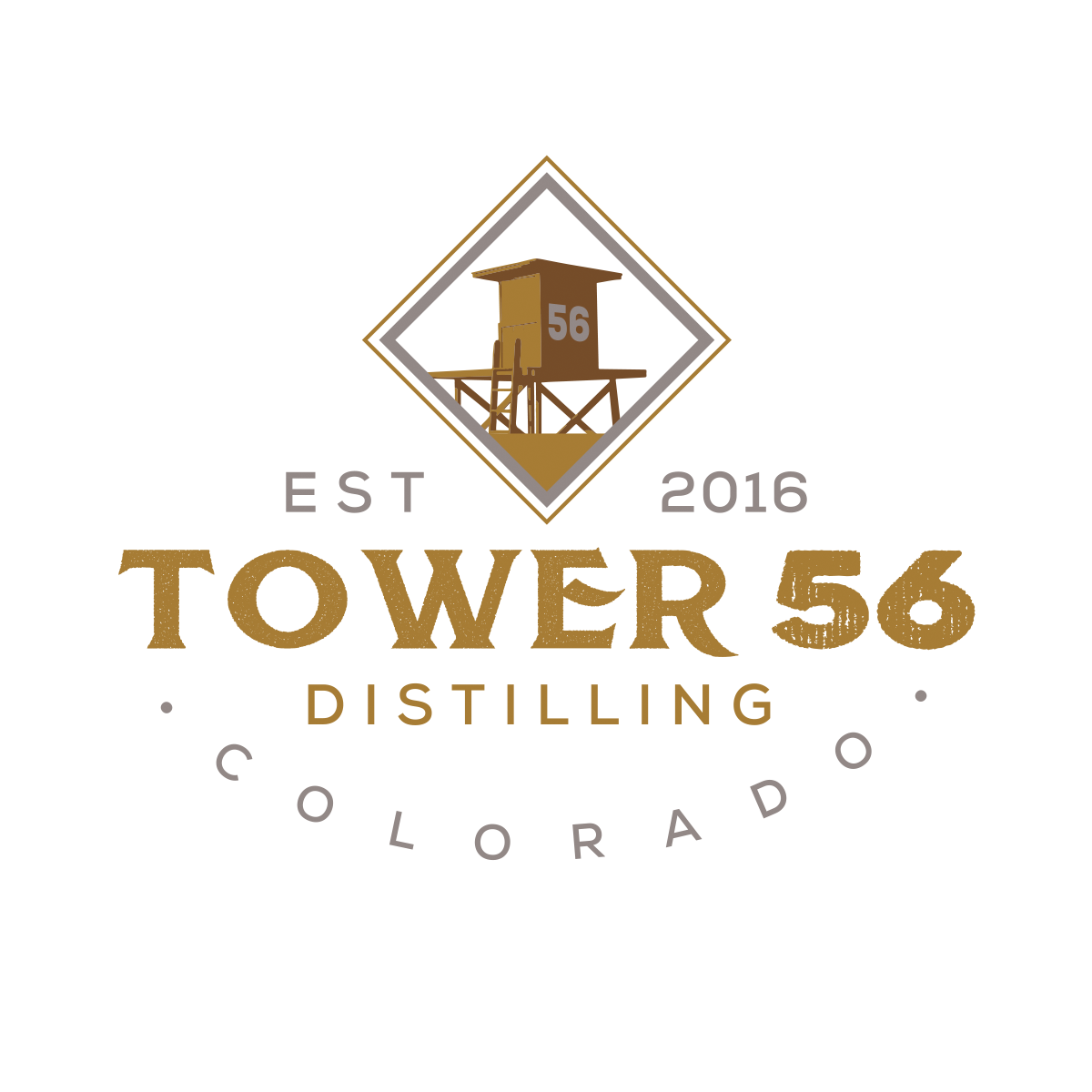 Tower 56 Distilling
About Tower 56 Distilling
LOCATED ON THE SANDY SHORE OF NEWPORT BEACH, CALIFORNIA….
 you'll find an ordinary life-guard Tower with extraordinary significance to me and my family.
In the 1940's, my great grandfather was given the opportunity to buy a piece of beach-front property in Newport Beach for only $300! On this undeveloped sliver of land just east of the 56th Street Lifeguard Tower, my great grandparents imagined and spirited a simple beach house that became a place where generations of my family learned and experienced the importance of family, stories, memories, and home.
Even to this day, from my grandmother's dining room table at the beach house, you can see Tower 56 standing steadfast in the background.  Some of the greatest memories in my life have been crafted around that table, with a drink and Tower 56 before me.
Tower 56 has always been there for my family—and everyone—saving lives during the day and giving life as each day closes.
To my family Tower 56 is like True North…a place we know, if we get there, we're home and our next great memory awaits.
It's where generations of my family have gathered in awe and wonder of the glory of a sunset.
It's been the backdrop for countless family pictures.
It's a place where there is no stress and life just feels more manageable.
To us Tower 56 represents everything good about life…family, memories, and home.
So, with all of that in mind, our goal is to bring a little bit of Tower 56 to you.
At Tower 56, we want to join you in creating a better story, in which you, your friends, and your family spirit great memories. We have worked hard, using the best grains, and time tested techniques to create smooth spirits with bold flavors.  And while we take great pride in our spirits, our passion is the memories you create while enjoying our spirits.  
I hope this Tower 56 will become for you, your family, and your friends like True North…a place where you know, if you get there, you're home.
I hope someday you can personally witness the glory of a sunset from the weather-worn deck of Tower 56.
In the meantime, I hope you will find our Tower 56 to be a place where you can relax, where life seems a bit more manageable, and where you experience your next great memory.
So…
Sit and relax.
Sip and enjoy.
Stay for a while.
Share with some friends.
If you're here, you're home.
Spirit your own great memories around our table or yours in a place that we hope feels and tastes a lot like home.
Welcome to Tower 56.
—Matt Estrin and the Tower 56 Family
Tasting Room Hours: 
Monday: Closed
Tuesday: 4:00- 10:00pm 
Wednesday: 4:00- 10:00 pm
Thursday: 4:00- 10:00 pm
Friday: 4:00 pm – 12:00 am
Saturday: 2:00 pm- 12:00 am
Sunday: 2:00 pm- 8:00 pm
Address:
825 9th St Unit B
Greeley, CO 80631
Phone:
979-451-5768
Sign Up for TableTop Networking ...