Marketing your company is a game of many rules …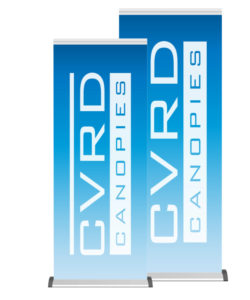 But one of those rules is that you need to make a good first impression when you meet people. Remembering always that people do business with people they know, like and trust.  Failing to make a good first impression can negatively impact your ability to like and trust a new contact.  That first impression can be lasting and can impact how your prospective network partners, customer and even suppliers view you, and it can have a positive or a negative impact on your ability to move that relationship forwards.
With that in mind, we've been working behind the scenes to provide added value to our TableTop Networking partners, with other TableTop Networking partners. This is a deal that's been a while in the making and it's a great way for all of you to upgrade your marketing game…
Courtesy of Ed & Sandie Campbell over at Colorado Promotional Supply, we have a way for you to add promotional products, expandable banners and more – and – to do so at a reduced price…
Colorado Promotional Supply will provide you a 10% discount on item prices and setups (excluding shipping). This could save you a TON OF MONEY!!
But wait, there's more… Sandie has also agreed to waive artwork fees on all in-house design for your promotional products or expandable banners – a potential saving of many more dollars!!
So how do you take advantage of this super savings deal?

It couldn't be easier – reach out to Sandie Campbell over at Colorado Promotional Supply and tell her about your promotional needs – but make sure that you tell her that you're wanting the deal from TableTop Networking – Greg & Dianne's deal.  You *MUST* mention this deal at the outset of the conversation please, because any of us who give discounts like to make sure we're doing that paperwork right the first time.  😀
Here are the contact details for Sandie:

Remember to mention the TableTop Networking Promotion *AS SOON* as possible in your promotional products conversation to ensure you get your savings!!
Sign Up for TableTop Networking ...