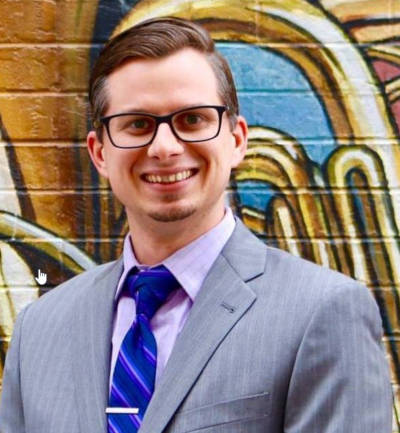 Nick Kenny of the Greeley Phil
About The Greeley Phil
The Greeley Philharmonic Orchestra (GPO) is the oldest continually-operated professional orchestra west of the Mississippi River. At 109 years old, the GPO is shaking things up in the symphonic world as it brings forward a powerful blend of classical masterpieces, modern film music, Broadway shows, and much more! Film Concerts Live! is thrilled to announce the new production Jurassic World – In Concert, featuring director Colin Trevorrow's hugely successful 2015 movie presented at Union Colony Civic Center, with the GPO performing composer Michael Giacchino's thrilling musical score live to picture. Starring Chris Pratt, Bryce Dallas Howard and B.D. Wong, Jurassic World earned a staggering $1.6 billion at the box office, and currently stands as the fifth top-grossing film of all time. 
Set 22 years after the events of Jurassic Park, the Jurassic World theme park lets guests experience the thrill of witnessing actual dinosaurs. But something ferocious lurks behind the park's attractions – a genetically modified dinosaur with savage capabilities. When the massive creature escapes, chaos erupts across the island. It's up to Owen and Claire to save the park's tourists from an all-out prehistoric assault.
Now audiences can experience this record-breaking film as never before: projected in HD with a full symphony orchestra performing the iconic score live to picture. Visit greeleyphil.org for ticket and season information!
---
Address:
Greeley Philharmonic Orchestra
PO Box 1535, Greeley, CO 80632
801 8th Street #230, Greeley, CO 80631

Phone:
970-356-6406
Sign Up for TableTop Networking ...